Mascara Lashcode belongs to this kind of products that intrigue from the very first moment.
We're well-aware of the fact that when it comes to a mascara this is the very first moment that counts, the moment when we reach for it; we judge its looks trying to guess what promises this small bottle hides. We unscrew it and examine the brush without even being aware that we are unconsciously creating the most important opinion concerning the mascara we are holding.
Lashcode mascara doesn't disappoint at any degree. Since the very first moment, you'll be charmed with the elegant, monochromatic, fine-spun bottle hiding a silicone brush of perfect dimensions and well-thought-out ergonomics that facilitates coating eyelashes of all types, look and structure.
Lashcode is a mascara that amazes during make-up application
Your make-up will become exceptionally precise as the effect of extension, thickening and eyelash separation can be gained in a miraculously fast way. Lashcode makes coating eyelashes the pure pleasure without forcing us to do touching ups.
The brush of an elliptic shape, adequate flexibility and densely arranged bristles reaches every eyelash, grabbing even the exceptionally short ones and coats them all with the mascara leaving neither stains nor smudges on the eyelids. The ergonomic of the Lashcode brush makes the eyelash line become intensively black and thickened as the look wins depth. Owning to the elliptic shape, the brush facilitates applying undisrupted make-up to upper and lower eyelashes. It reaches the most problematic places, which are the eye corners, and short, flexible and very thin eyelashes.
Lashcode is a mascara that improves the look of eyelashes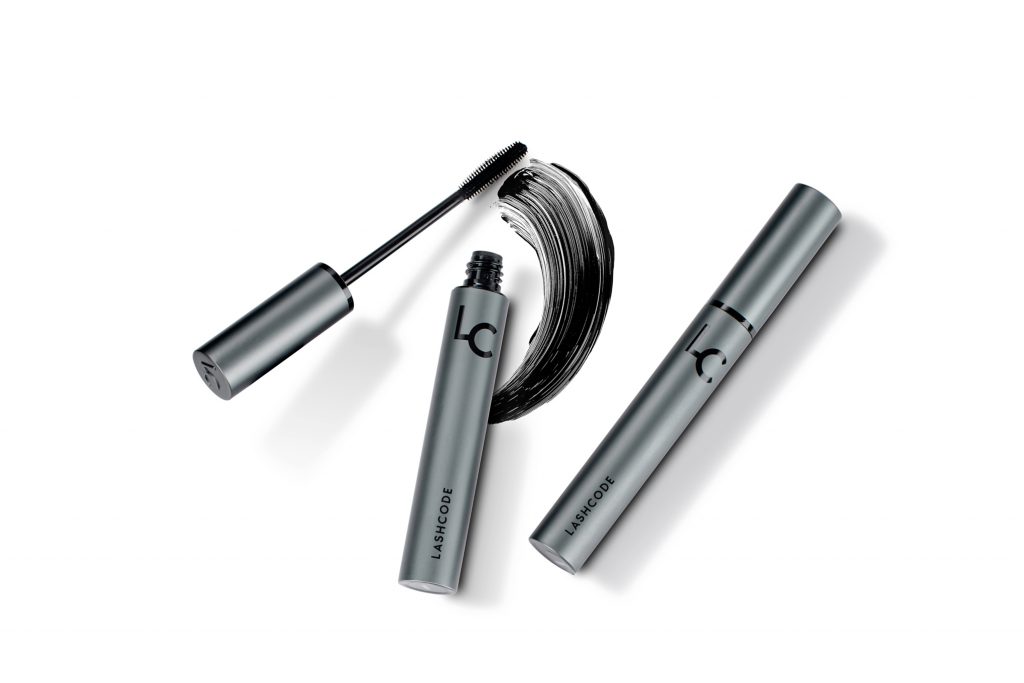 This is a durable mascara of perfect, velvet consistency which doesn't only provide a long lifespan of the make-up but, primarily, it makes the eyelashes look superb. Thanks to Lashcode mascara, eyelashes become:
even 3 times longer,
precisely separated and perfectly coated from the roots to the tips,
thickened and full of volume,
intensively black thanks to pigments of high saturation,
dense, velvet and elastic.
Lashcode knows that beauty goes hand in hand with health
For that reason the mascara contains an array of high class, natural care substances which regenerate and beautify the hair day after day, making it more elastic, shiny, full of volume and nourished. Moreover, eyelash colour becomes more intensive along the entire length.
Soy shoot extract, wheat shoot extract, baicalein and arginine are responsible for the eyelash bulb reinforcement. This in turn has its consequence in promoting eyelash growth and counteracting its loss. Furthermore, everyday eyelashes are protected against damages as they become moisturized and smoothed.
Lashcode mascara will make it plain to see how beautiful and seductive your eyelashes can become. This is a mascara that amazes till the very last drop of it. Moreover, this beauty product astonishes with its reliability in every situation and every climate conditions.
more information: www.lashcode.co.uk